Children's Week 21-29 October 2017
Design Competition
As part of NSW Children's Week 2017 the Advocate for Children and Young People announced the winners of the ACYP Design Competition.
The Design Competition encouraged children and young people to engage their creative side with an opportunity to draw, paint or digitally create a unique design taking their inspiration from what more than 4000 NSW children and young people said are the qualities of a good society.
Over 600 children and young people submitted designs that brought to life the themes of Safe, Connect, Respect, Opportunity, Wellbeing and Voice.
During Children's Week category winners had an opportunity to meet with NSW Premier, Gladys Berejiklian who congratulated them on their work. The Premier was also presented with a scarves featuring the winning designs.
The winning designs were exhibited in NSW Parliament House as part of Children's Week Parliament and will be used on ACYP reports and materials over the coming year.
Congratulations to all of the winners who received a GoPro, winning entries can be seen below.
---
Anglicare NSW South and ACT Googong Early Learning Centre
0-5 year-old Category Winner
"We have been talking about well-being and what it means to each of us in our preschool group."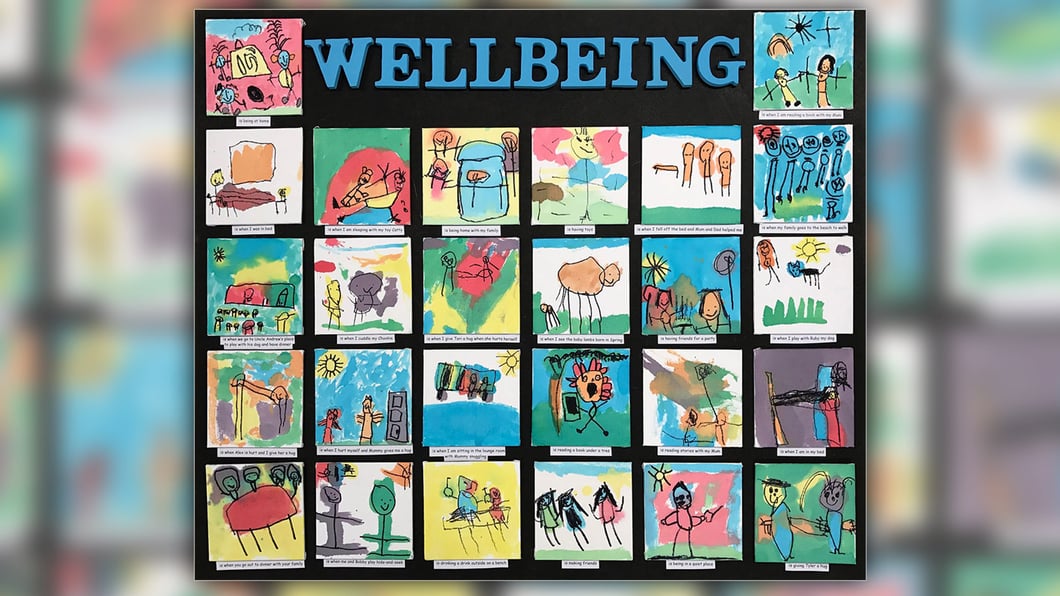 Taylor Crowe
6-11 year-old Joint Category Winner
"Everybody getting along and respecting each other. We all should live in a happy world."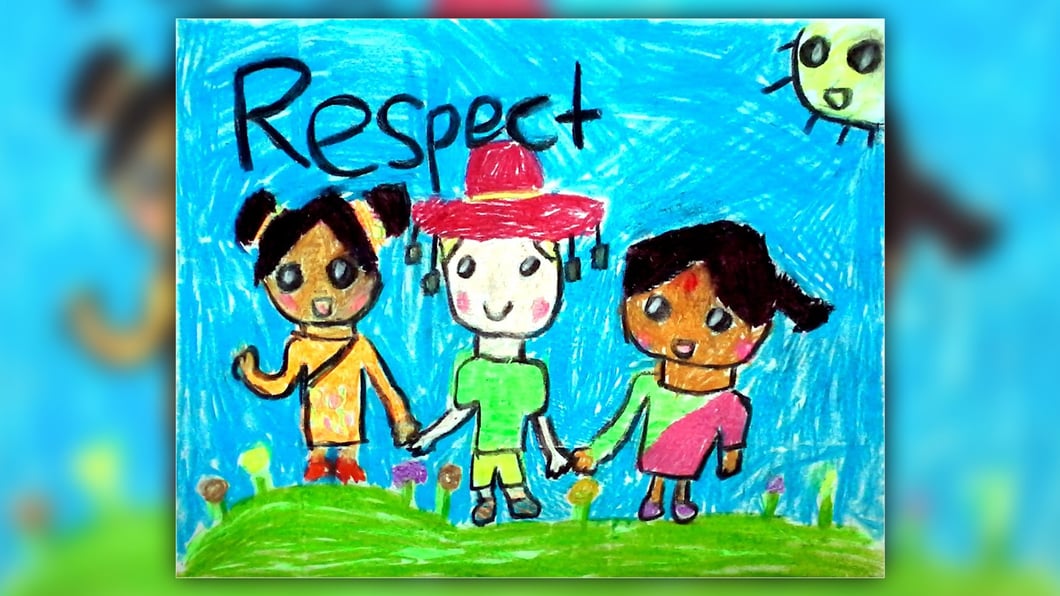 Mequynne Logan
6-11 year-old Joint Category Winner
"The hand print means my family is with me and the dots represent their footprints. This is because I am proud to be Aboriginal and the dots are the footprints of my family."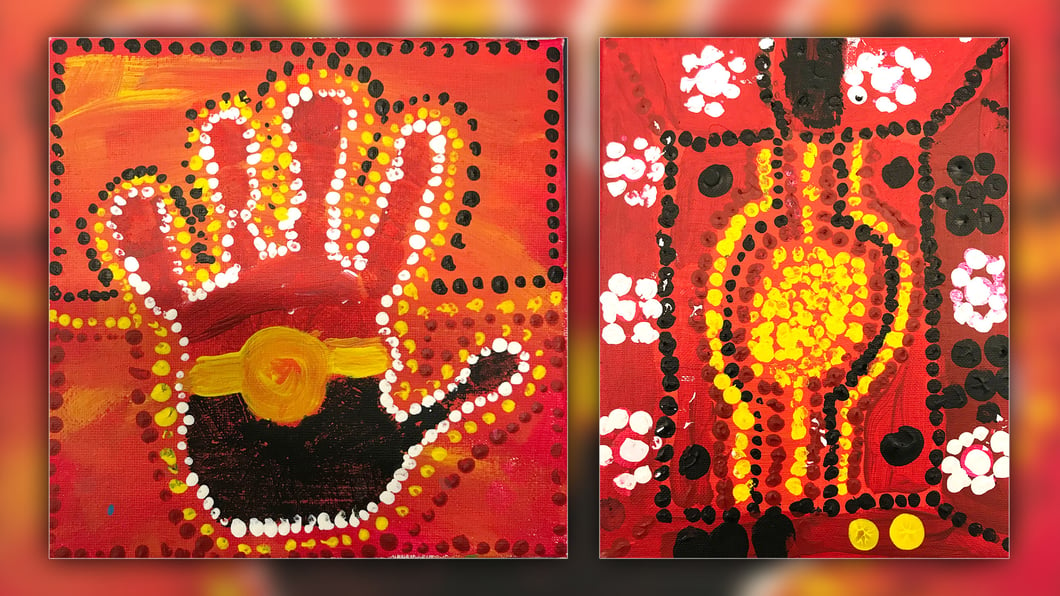 Will Hazzard
12-18 year-old Category Winner
"I have painted three lizards that are following each other in a circle to signify a connection. I have painted lizards a few times since seeing a blue tongue lizard give birth to some baby lizards in my front garden last year. I am autistic and feel a strong connection to the land and animals in particular. Also, my art is textured and people often want to touch it, giving a real connection to the work. Being autistic I like to touch the textures too."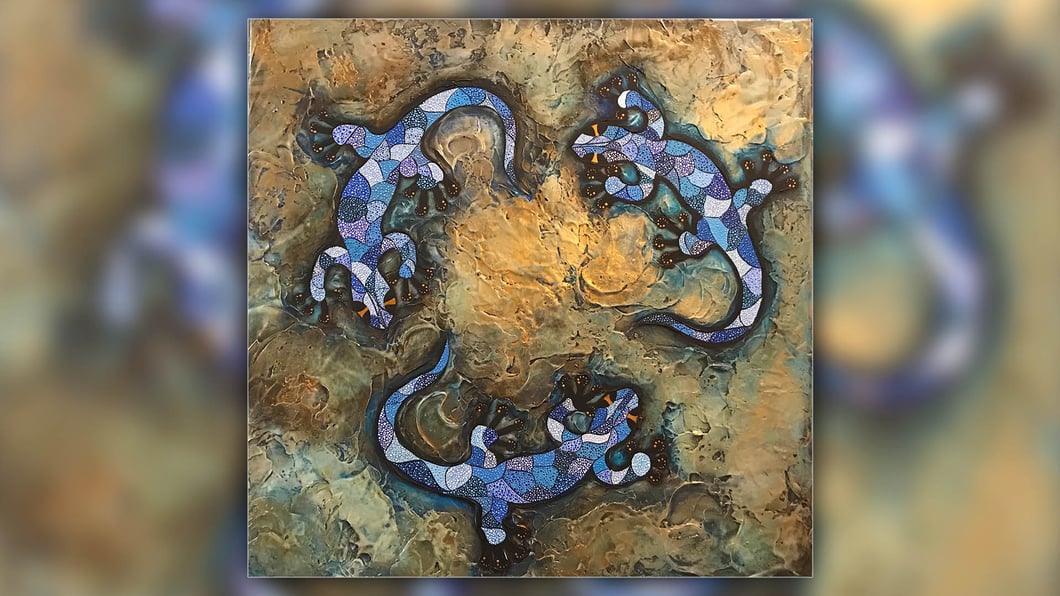 ---